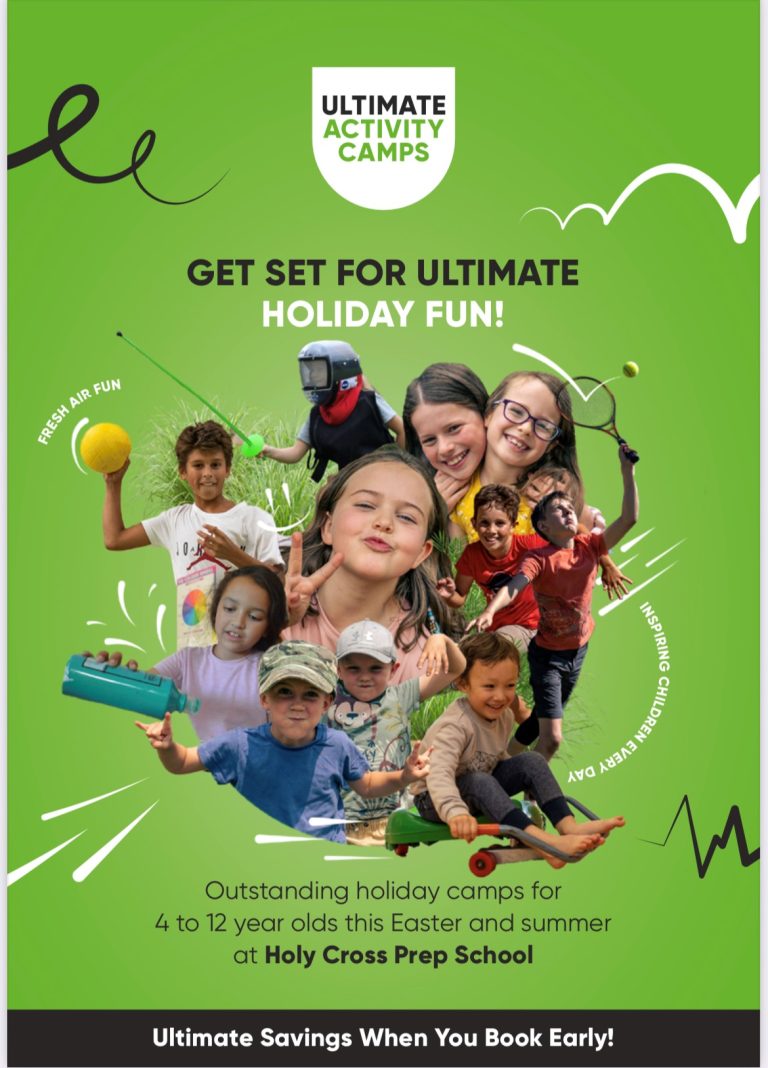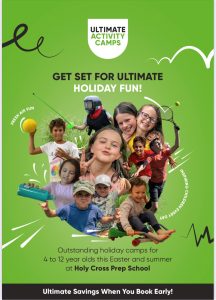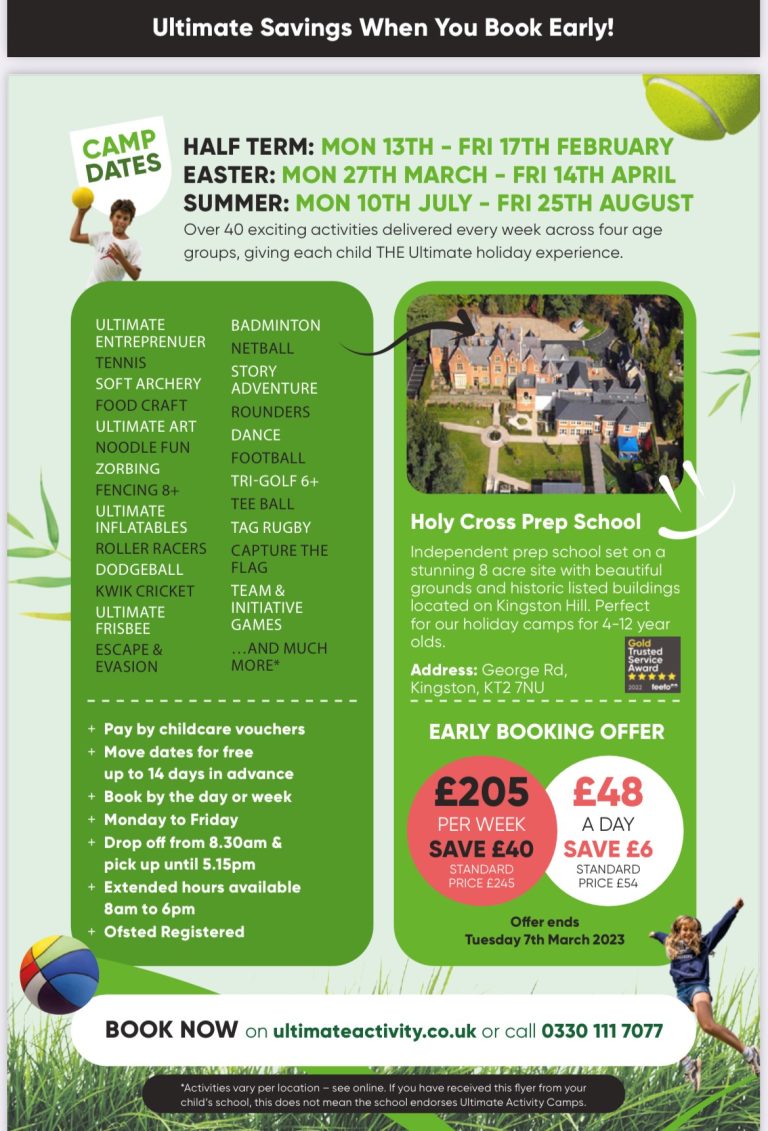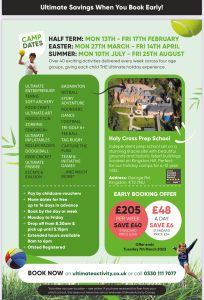 Parents may imagine that all is quiet at school during the holidays, but this is simply not the case!
Once our pupils have packed their bags and made their farewells ready for a well-earned break, we open our doors to Ultimate Activity Camp, an outstanding, Ofsted-regulated day camp, catering for all children aged 4-12.
With acres of school facilities at their disposal, Ultimate Activity Camps are able to offer a fantastic range of exciting activities, from treasure hunts and shelter building to archery and zorbing.
Having partnered with Ultimate Activity Camps for many years, we are confident in their capacity to provide a varied programme of fun and engaging new experiences for children in a safe environment.
Camps run during the following school holidays:
October half term
February half term
Easter break
May half term
Summer break
All bookings must be made direct via Ultimate Activity Camps. Visit their website for further details.