Year 4 had a fun-filled, action-packed day with Egyptologist, 'Mr Egypt', this week.
The world of Ancient Egypt is a fascinating part of history, which the girls have been learning about in their lessons. Mr Egypt helped to bring the curriculum to life during lots of interactive workshops, from traditional dancing to mummy wrapping!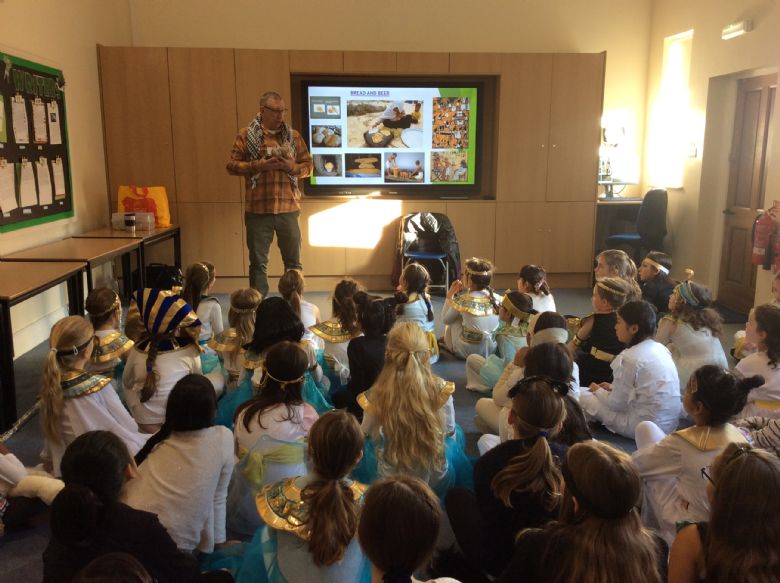 Year 4 also enjoyed learning all about the ancient gods and the fascinating funeral rituals. They even used their knowledge of hieroglyphs to take part in maths and English lessons.
When asked what their favourite part of the day had been, the girls couldn't choose – an entertaining and educational day for all, with a little 'dress up' thrown in for good measure!