We came together as a whole school community on Thursday morning to commend the successes of the Autumn term and celebrate the birth of Jesus. These most popular Bible passages were read by the girls in Y6, as they led us through the unfolding events of that joyful time long, long ago yet still so fresh and exciting for us today. Father Michael reminded us all to show love at Christmas time; forgetting expensive gifts in favour of small, genuine gestures to those around us at home. The school orchestra accompanied our carol singing and Miss Deam's pupils sang beautifully and movingly which really helped create a super atmosphere.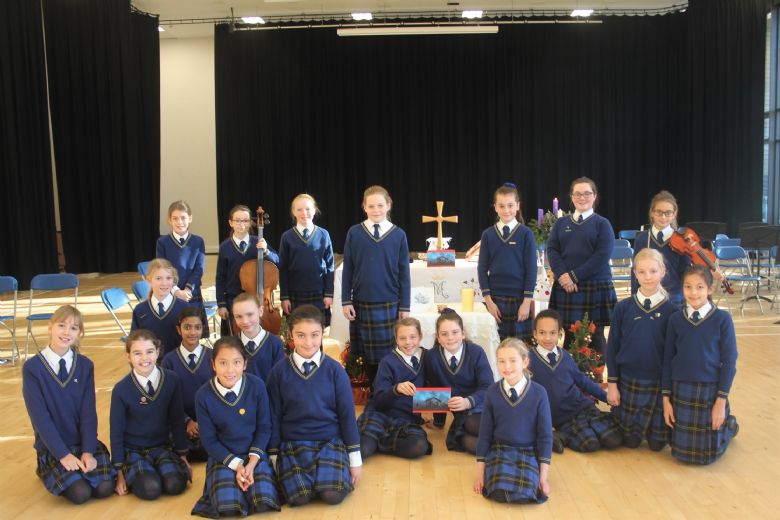 Leading our Christmas Mass
Following Mass, Mrs Hair paused to give thanks and acknowledge 3 members of staff that were leaving Holy Cross; Mrs Whitfield, Mrs Earl and Mrs Cottrell – of whom the latter two are past pupils and between them see over 30 years combined loyal service to the school in various areas from class teaching, RE subject co-ordinator and art specialist. We wish them well in their new ventures and hope they keep in touch and come back to visit.
Finally, we would like to wish all our families a blessed and restful holiday period and look forward to seeing you all again on Monday 7th.January 2019.
14.12.2018