Award winning author and illustrator Peter Brown stopped off at Holy Cross on Tuesday morning whilst on his UK and Ireland tour to tell our Junior girls, and the Year 5 children from Coombe Hill Junior school, all about his latest chapter books, The Wild Robot and The Wild Robot Escapes.
We were the first school in England to host the renowned author from New York, next stop the Bath Children's Literature Festival! We were all captivated by his charming humour as he walked us through his love of drawing from his first book aged 6 to his beautifully accomplished books about Roz the wild robot with a big heart! Peter signed books and enthusiastically answered our questions making for a very inspirational and interesting morning.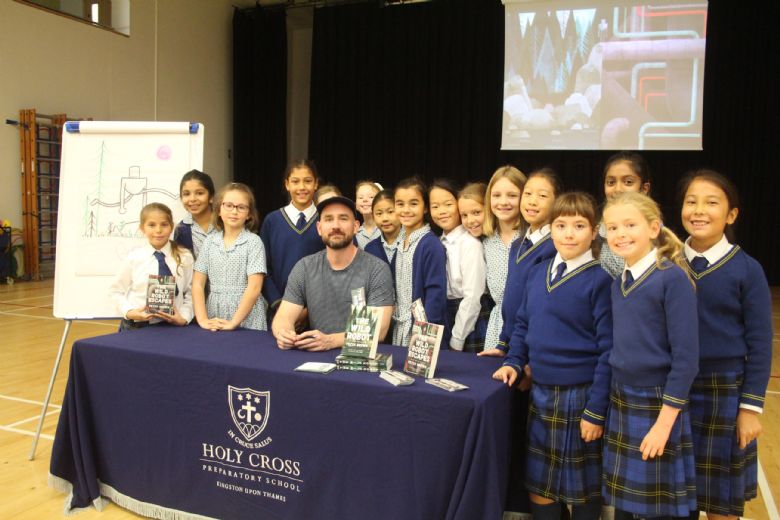 An American author in leafy Surrey!
27.09.2018